Your
AI-Powered

Shopping Companion

Get personalized shopping recommendations with recommen.do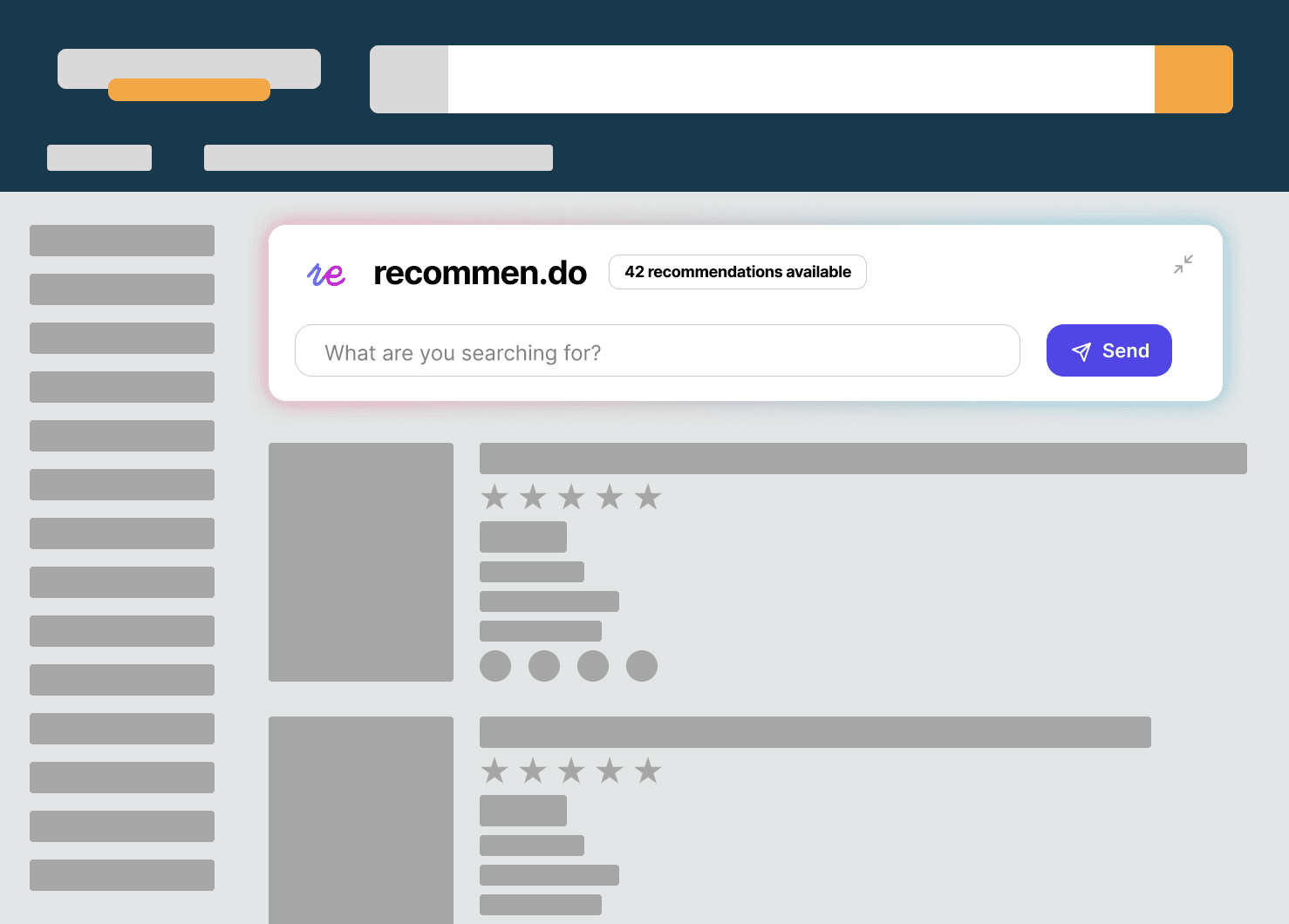 Powered by OpenAI
Our browser extension was developed on OpenAI to analyze your preferences and provide personalized product recommendations based on your input.
Enhanced Product Details
Get comprehensive information about products, including detailed descriptions, specifications, customer reviews, and ratings, all in one place, to help you make well-informed purchasing decisions.
Use Your API Key
You can leverage the power of OpenAI with your own OpenAI API key at no additional cost.
Browser Compatibility
Our extension is compatible with popular web browsers, ensuring a seamless shopping experience across platforms.
Private and Secure
Our extension adheres to strict data protection practices. If you provide your own OpenAI API key, it will be stored locally.
Simple and affordable
At just $2 per month, you can unlock all the powerful features and benefits of our AI-powered shopping companion.